Skylights
In the era of searching for 'Smart' in every aspect of life, why should we deprive our homes and offices for it? Skylights are the architectural marvel, bespoke for 21st century. Capable of turning around the face and aura of any room, these skylights bring along more benefits than one could ask for.     With aspects like 'Connectivity with the outside world', skylights are seeing a sudden surge in demand.
Stargaze and Sunshine
Starlights, in layman terms, slant widows for your roofs and roof-corners of your rooms. It has an exceptionally astounding pick, since starlights work tremendously in cutting down electricity prices by allowing the light to enter and brighten up the room, and thus, proving  to be a cost effective choice. It's design is capable of catapulting the room aura from that of a barren room to a posh interior with endless possibilities to work with. To make life even better, these Skylights help in providing sound and heat insulation, which is an additional benefit and really helpful. Available in options like Fixed Skylights, Electric Skylights and Manual Skylights, we have something to offer for every price bracket and structural demand.  All in all, one additional element to the wall which provides natural light and fresh air, what else could be smarter?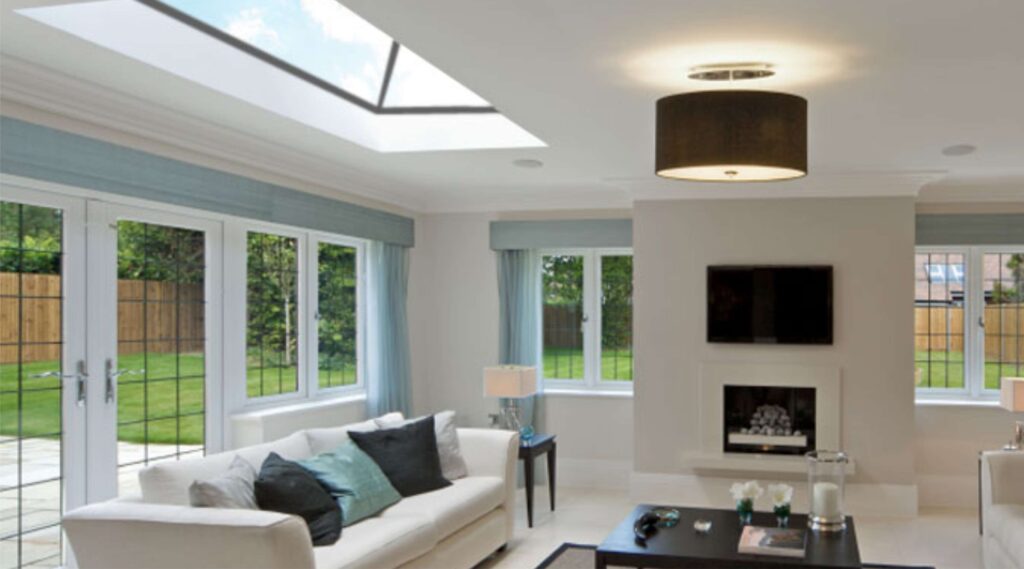 Skylights started their journey with skepticism in the Indian market, but recent times have seen high demands for them. Skylights in Delhi/NCR are not only efficient, but extremely effective too. With the kind of weather and environment Delhi/NCR sees year over year, and we Eurogroove work tirelessly to provide innovative designs and effective structure for your homes and offices. We are committed, and we ensure that the best of all worlds is delivered to you. With the kind of prices we charge, our products and services feel like a steal.