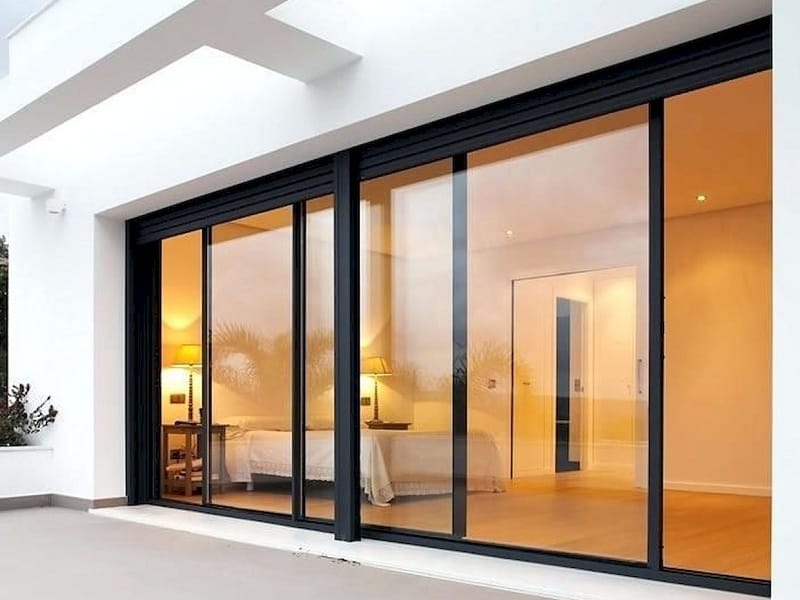 Welcome to GT Eurogroove Private Limited, where innovation meets excellence in the world of Facade, Aluminium, and uPVC Windows. We take pride in being India's leading, most competent, and admired provider of premium doors and window solutions. With our headquarters, state-of-the-art factory, and inspiring upcoming showroom nestled in the vibrant city of Bahadurgarh, Haryana, we have been illuminating spaces and redefining architectural possibilities across the nation.
Opulenz Sliding Door
Made with German precision, Opulenz sliding doors systems ensures quality at the highest level. Opulenz sliding door has successfully pass several performance parameters in terms of wind load performance, structural strengthening, static water penetration and air infiltration. This easy maintenance sliding door installation system is a symbol of the best expertise and ensuring a smooth sliding experience.
Opulenz sliding door systems is a great way to expand your living room and let the outdoors in. The flexibility of the Opulenz system is very high that it provides the architects freedom of choice in terms of height and width and converts their imagination into reality.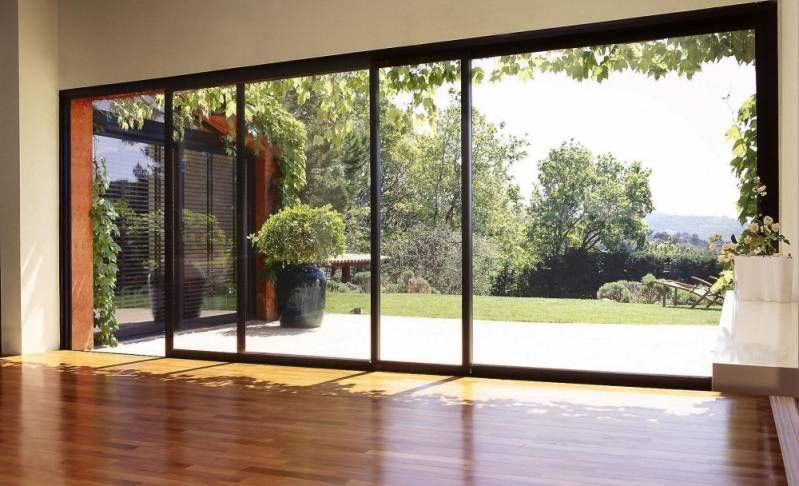 Elegant, Chic, and Functional – That is what the sliding stand for. Maintaining the beauty and functionality of these doors, Eurogroove offers a variety of aluminum sliding doors design to tidy up your home and office interiors. Our various sliding doors are made with high quality materials to ensure that these doors are strong and durable.
Upgrade your space with the elegance and functionality of Opulenz sliding door. Our premium collection includes patio sliding doors, ideal for creating a seamless transition between indoor and outdoor areas. Experience the convenience and style of our sliding closet doors, maximizing space and adding a touch of sliding door installation,  modern sophistication to any room. If you're looking for sliding doors for sale, look no further. Our extensive range offers various designs, materials, and finishes to suit your preferences.
Opulenz sliding door
In addition, the Eurogroove sliding doors is a suitable partner for contemporary architecture and also gets a high score in functionality. Being a leading manufacturer of premium quality sliding doors, we ensure that our customers are only offer the best and no compromise is made in the front of quality. We offer aluminum sliding doors at low prices in India. With stylish patterns, easy launch mechanisms, and strong design statements, these doors are one of the best choices to decorate your home and office.
Sliding Doors: A Comprehensive Guide to Different Types and Uses
Sliding doors are a popular choice for both residential and commercial buildings, thanks to their space-saving design, ease of use, and stylish appearance. They come in a variety of types and styles, each with its own unique features and benefits. In this article, we'll take a closer look at some of the most common types of sliding doors and their uses.

Sliding glass doors:
Sliding glass doors are a popular choice for patios, balconies, and other areas that require a wide opening. They allow natural light to flood the room and provide a clear view of the outdoors. Sliding glass doors are also energy-efficient, thanks to their double-paned glass, which helps to keep the heat out in the summer and the warmth in during the winter.
Patio sliding doors:
Patio sliding doors are similar to sliding glass doors but are typically larger in size and have a wider opening. Most Importantly They are perfect for entertaining. Thirdly As they allow guests to move easily between indoor and outdoor spaces. Patio sliding doors can made from a variety of materials, including aluminum, vinyl, and wood.
Sliding closet doors:
Firstly Sliding closet doors are a popular choice for bedrooms, closets, and other storage areas. They are space-saving and allow for easy access to the contents of the closet. Secondly Sliding closet doors can made from a variety of materials. After that including wood, glass, and mirror glass.
Sliding doors for sale:
If you're looking to buy sliding doors, there are many options available. So, you can find sliding doors for sale at home improvement stores, furniture stores, and online retailers. So, it's important to choose a high-quality product that is built to last. As sliding doors can an investment.
Sliding door installation:
Installing sliding doors can a DIY project or can done by a professional. Because if you're handy with tools and have some basic construction knowledge. You may able to install sliding doors yourself. However, if you're unsure, it's best to hire a professional to ensure that the doors are install correctly and securely.
Sliding doors with blinds:
Sliding doors with blinds are a popular choice for those who want the privacy and light control that blinds provide.  After that These doors typically have built-in blinds that can adjust to allow in just the right amount of light.

Automatic sliding doors:
Automatic sliding doors are a popular choice for commercial buildings. As they allow for easy entry and exit without the need for a manual push or pull. They are also a good choice for those with disabilities or mobility issues.
Sliding door hardware:
Sliding door hardware includes the tracks, rollers, and handles that allow the door to slide smoothly and easily. Choosing high-quality sliding door hardware is important for ensuring. So that the door operates properly and lasts for years to come.
In conclusion, sliding doors come in a variety of types and styles, each with its own unique features and benefits. Whether you're looking for a sliding glass door for your patio or a sliding closet door for your bedroom. But there are many options available. By choosing the right type of sliding door and ensuring that it is installed properly. However, can enjoy the convenience and style of sliding doors for sale years to come.