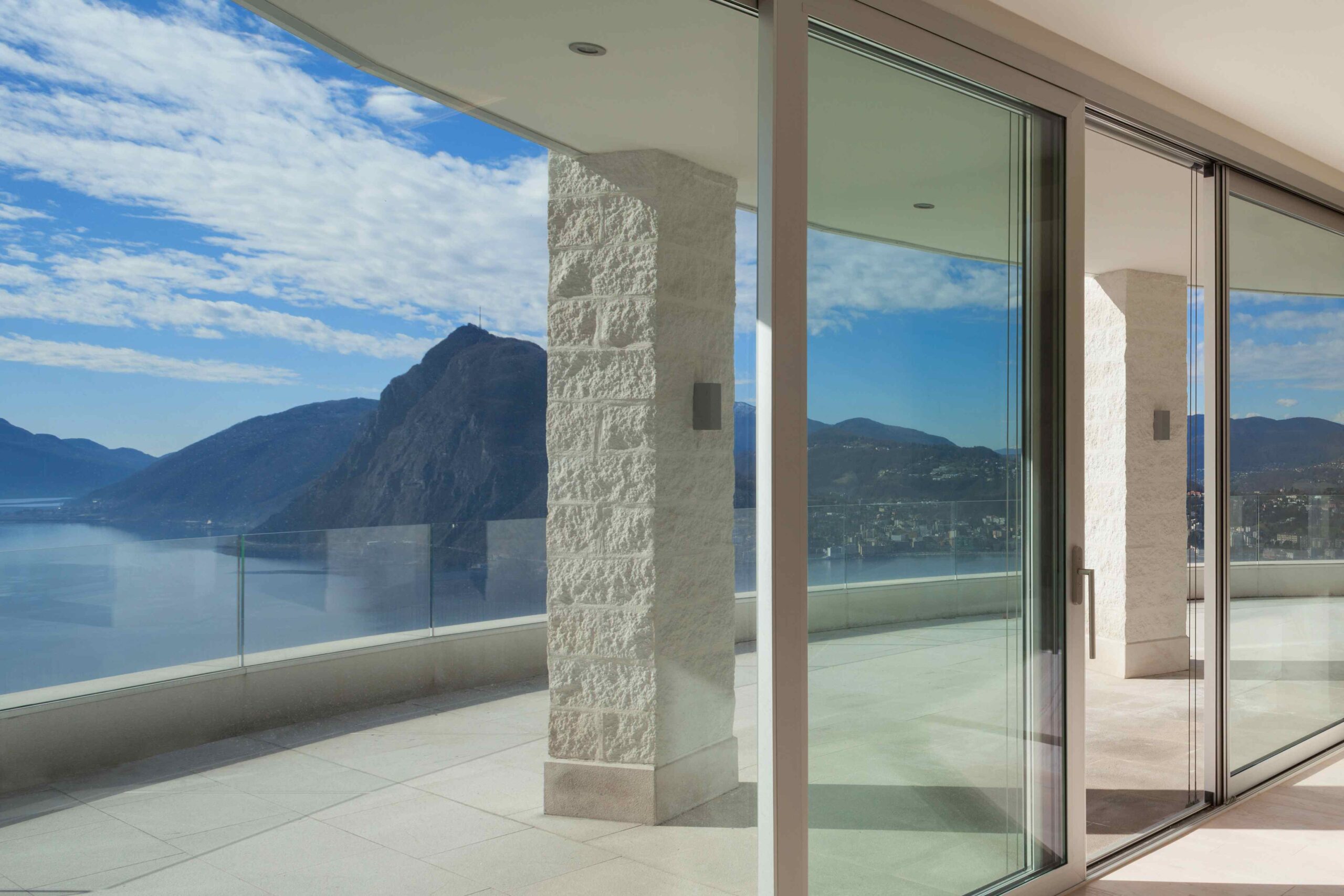 Eurogroove – Opulenz, a sliding door system is a product of Profine India, a 100% subsidiary of Profine GmbH, worldwide leader in the UPVC profile for window, door and shutter systems. Profine India has been supplying window and door systems in India since 2004.
Made with German precision, Opulenz's sliding doors systems ensures quality at the highest level. This system has successfully passed several performance parameters in terms of wind load performance, structural strengthening, static water penetration and air infiltration. This easy maintenance sliding door system is a symbol of the best expertise and ensuring a smooth sliding experience. Available in more colors than you can rely on, is an addition to the aesthetics of any dwelling.
Opulenz sliding door systems is a great way to expand your living room and let the outdoors in. The flexibility of the Opulenz system is very high that it provides the architects freedom of choice in terms of height and width and converts their imagination into reality.
Elegant, Chic, and Functional – That is what the sliding stand for. Maintaining the beauty and functionality of these doors, Eurogroove offers a variety of aluminum sliding doors designed to tidy up your home and office interiors. Our various sliding doors are made with high quality materials to ensure that these doors are strong and durable.
In addition, the Eurogroove sliding doors is a suitable partner for contemporary architecture and also gets a high score in functionality. Being a leading manufacturer of premium quality sliding doors, we ensure that our customers are only offered the best and no compromise is made in the front of quality. We offer aluminum sliding doors at low prices in India. With stylish patterns, easy launch mechanisms, and strong design statements, these doors are one of the best choices to decorate your home and office