Aluminium Windows India
Aluminium Windows India
Welcome to GT Eurogroove (P) Ltd, the most versatile Aluminium Windows India company . GTE is the Indian subsidiary of Middle Eastern GTMI Group.  The Group is  in existence since 1976 and since then have pioneered the Fenestration Industry.
GTE possesses one the biggest and most advanced plant in entire India with office and showroom in Delhi and corporate office and  factory in Bahadurgarh, Haryana, with capacity to produce over 7000 Aluminium windows in India per month.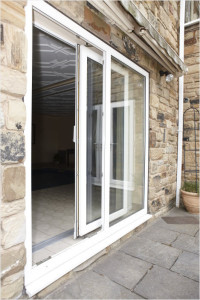 Affordable aluminium windows India are highly resistant to corrosion and rust whilst offering strength, and durability. An Affordable aluminium window is maintenance free, built to last and above all, a premium product. Aluminium is extrememly recyclable and very environmentally friendly – it's life span is measured in decades instead of just years.
Aluminium Windows also allow you to have your windows coloured any of over 200 different RAL colours. It is even possible to have your windows manufactured to have alternate colours on the inside and out. Affordable aluminium products are painted in a polyester powder coat finish, which we bake on for a resilient and tough paint finish that will not flake or fade over time.
As we manufacture a wide variety of aluminium windows from the biggest names in the industry, we can recommend the system that best meets your requirements. If you are looking for a feature, or a specific design then please contact us.
Our German window system with the co-ordination of VEKA, a leading supplier of Polymer Solution are specially engineered to work in all climates, with assurance of the highest standard in energy efficiency. Our Team takes pride with our job, we ensure you fast, friendly and professional services. Your desire is our business so it is our objective to provide you with our best services.
"We are committed to advancing our company in the interest of our clientele."
Tags : Aluminium Windows Delhi- Aluminium Windows India- uPVC Windows India- uPVC Windows Delhi