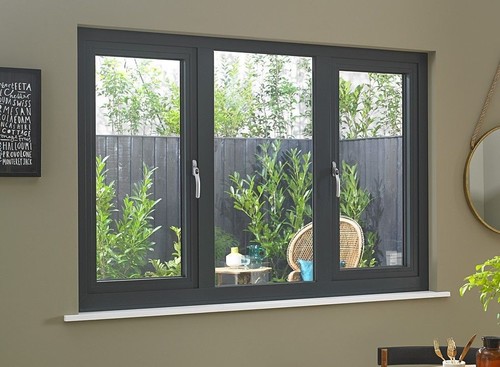 The space allocated to different windows throughout the house and office – although most people prefer large windows. Our team at Eurogroove offers a aluminium casement windows that will add a touch of elegance to give you the window and the outside view you want. Our collections from windows are certain to be available in various colors and finishes. Our window appeal is timeless and you can explore some options while choosing them.
Eurogroove – Casement Windows Are Perfect For Every Space
Height and width varies according to personal preferences, but our aluminum casement windows can be adjusted which means that they can be installed anywhere to match various architectural styles. The load-bearing capacity of the windows allows designers to play with size and design. Each window is perfectly designed to ensure that structural elements are well maintained. Corner profiles and connectors increase the strength of the frame giving the windows and the building long-lasting durability and stability.
Embedded locking mechanism offers better security than traditional windows. Our aluminium casement windows locks come in the shape of hooks that are embedded deep in the frame, thus, making it inaccessible by the intruders and ramping up the level of security within.
Eurogroove – Our Variety is the Best
Easy to open and close, Windows Casements offer the highest level of energy efficiency. In addition, the window sash presses itself tightly to the frame after being closed, thus providing an upgraded thermal insulation and better resistance to both water and dust.
We serve a variety of sliding and casement windows depending on the choice our customers and on the type of style they want to flaunt. Our windows are available in various colors, designs and styles, giving our customers the freedom to express their ideas. Rest assured, our quality and reach is supported by costs that will make you happy and stress-free for life.